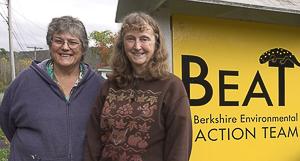 Story: Judith Black, Photography: Rosemary Wessel, BEAT, and Ben Hillman
---
Rosemary Wessel and Jane Winn are the archers that very competently aim their arrows of justice at pipeline companies and polluters trying to invade their beautiful Berkshires.
Quiz
Which organization has stopped not one but two potentially hazardous gas pipelines from running through the hill towns and the Berkshires, and then demonstrated to the folks of New Hampshire how they could do the same?
A: NRA
B: NGI (Natural Gas Intelligence)
C: BEAT (Berkshire Environmental Action Team)
D:  GCC (the Global Climate Coalition: an industry lobbying group)
E:  Don't Know
You will know the answer after you have read the article.
Jane Winn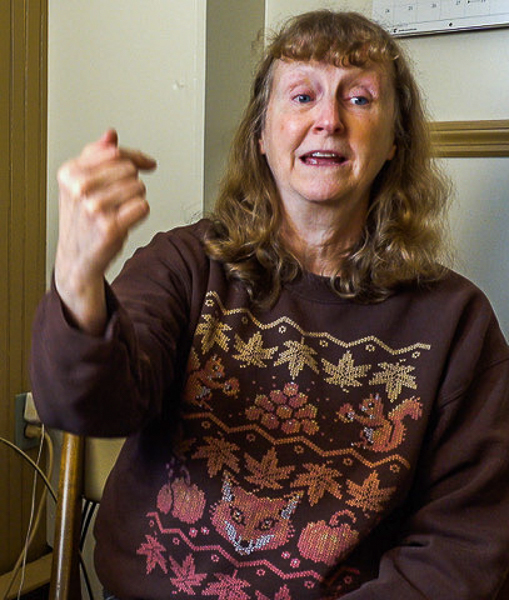 Jane grew up in the neighborhood, Pittsfield, and from the earliest age found herself drawn to the Housatonic River and the area wetlands, crawling on her belly to observe critters in their natural habitat and drinking in the life of the natural world. When the river would run orange or any other color of the rainbow, she wondered about the source of the colors.  Many days she had to hold her nose because the smell was so repellent, and once she recalls her family going out to watch a mighty Housatonic emit flames and smoke!  Even as a child she knew that something was rotten in Denmark, and lucky for all of us that she never lost her child-like wonder and love of the natural world or her child's outrage that someone or something was hurting it.  Jane said that if she knew, when young, that Environmental Activist was a job title, she would have homed to like a bear to honey. As it was, she received her Bachelors Degree in biology and her Masters Degree in Zoology.  
Her first major entry into the world of activism came when she saw that a vernal pool  in her area was being imperiled by the administration of Berkshire Community College, and regulators were allowing its illegal destruction! She believed that the Wetlands Protection Act was supposed to prevent this sort of destruction. Evidently, the government needed help upholding their own laws, and that is how the Berkshire Environmental Action Team (BEAT) started back in 2002.  In 2007, Jane received awards from the Massachusetts Association of Conservation Commissions, Pittsfield Community Television, and the Housatonic Valley Association for her work to protect the environment.  To quote an article about her,
"Long an environmental advocate and mobilizer of community interest and involvement in wetlands permitting deliberations and open space preservation in the Berkshires, Jane Winn is fierce in her determination and seldom willing to take 'no' for a final answer. She has demonstrated many times over that perseverance is a powerful advocacy skill."
The current administration of Berkshire Community College is helping to restore the vernal pool complex imperiled by the past administration.
Rosemary Wessel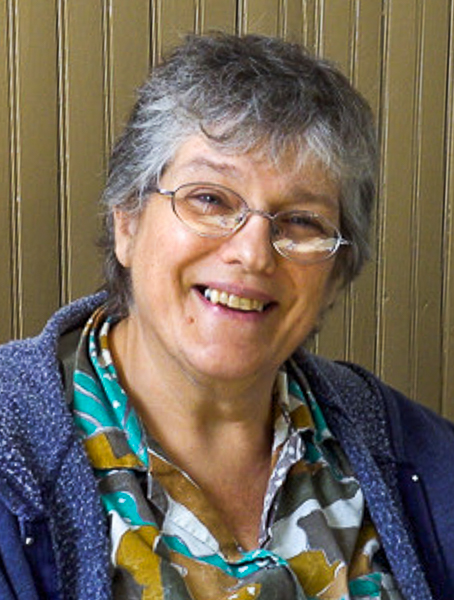 Rosemary Wessel was born and raised in Brattleboro, VT. Her parents immigrated from post WWII Holland, and the issues they passed down, both actively and passively inform her activism. She said of her parents,
"They were, both of them, nervy, brave, and fearful, all at the same time." 
The nervy and brave parts, they passed on to their daughter.
When in the early 40's, the Nazis were 'recruiting' young men to work in their factories, her father ducked out of sight, staying with friends and working odd jobs.  When Rosemary wanted the family to build a chicken coop he tried to dissuade her by emphasizing how dusty and dirty they were.  Rosemary wondered how he knew this and he told her the story—how German soldiers were going farm to farm grabbing potential laborers, and all he had time to do was duck into the chicken coop!  Bombs were dropping, dust was flying, but he had no choice other than to remain silent and still among the chickens.  It did not leave an aspiration for becoming a poultryman!  When Rosemary was a child, her mother from Rotterdam constantly encouraged her  to take extra clothing, food, and bedding wherever they went.  It took Rosemary years to understand that her own mother's childhood required this readiness. 
Rosemary worked as a graphic designer. She moved to rural Cummington, Massachusetts after obtaining her MS in Architectural Studies from UMass-Amherst, where she specialized in resource efficient design, what we now call passive buildings. Rosemary had assisted in several projects in her community, including the Hilltown Sustainability Group, Sustainability Library, Community Sewing Center, Hilltown Seed Savers Virtual Seed Bank, the Bag Share and a community re-use center, when she heard the clarion call to activism. 
The call to action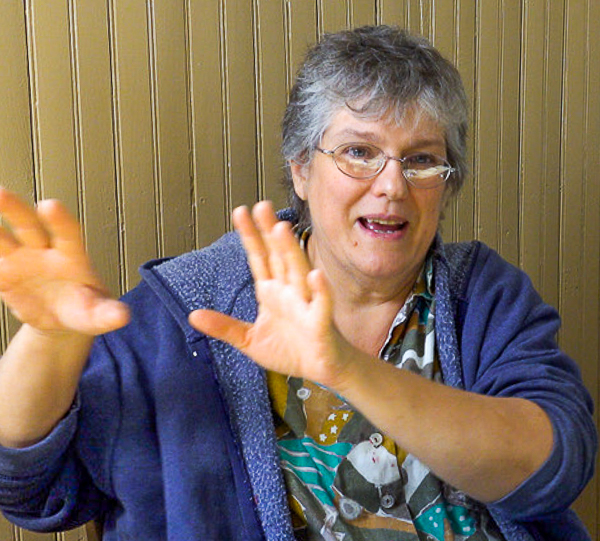 In 2014, the Northeast Energy Direct (NED) pipeline, a Kinder-Morgan project, was planned to run through the Berkshires and hill towns and across all of northern Massachusetts.  The gas that would travel through the pipeline is a chemical cocktail originating from the environmentally destructive process of hydro-fracking, and, despite what the company was saying about local energy needs, would have been destined for export to international markets.  Understanding this completely, Rosemary put out a Facebook call to action.  She wrote:
"I'm planning on fighting this.  Would you like to join me?"
The dragon slayers team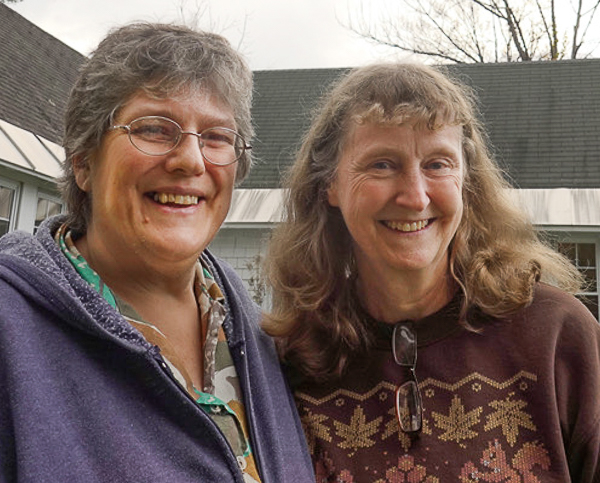 When, literally, hundreds of people responded, No Fracked Gas in Mass was founded. About 6 or 7 years prior to this Rosemary had needed a projector and a mutual friend said "Jane Winn has one."  It turned out that Jane and Bruce Winn, along with the 10 other folks who founded BEAT, had already started researching the project and when they saw Rosemary's call to arms, much more than a projector was born between them.
Together they were determined to slay the dragon.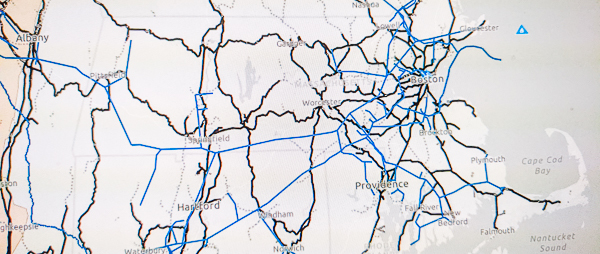 They discovered that land agents working for Kinder Morgan were going from home to home along the proposed pipeline path and asking the property owners if they could survey their land for an "energy project."  Rosemary still colors when she says,
"They didn't tell them it was for a 36 inch, 1,500 psi explosive piece of technology in their backyard!"
The fighting duo became a trio when Katy Eiseman, a lawyer and consultant to the Hilltown Land Trust, and Mass Association of Conservation Commissions, joined in their strategy planning.  Jane understood all the environmental issues. Rosemary had the media connection, experience teaching, and the ability to design and promote.  Katy understood the legal obstacle course they would have to traverse.  They were a potent team, and understood immediately that stopping a project that has yet to break ground gave them their best leverage.  
Almost simultaneously the proposed "Constitution" natural gas pipeline (Williams Pipeline Company), proposed to run from Pennsylvania to New York and serve Northeast markets , was also being protested by environmental groups and New York Governor Andrew Cuomo. 
"When we started, we bumped into a couple of other groups that were also newly aware and looking at how to fight it. We got everyone working together and at least aware of all the other efforts. We said, we need to kill the whole thing and went about presenting ALL OVER the state, in New York state and Connecticut, spawning lots of new local opposition groups from upstate New York, all across Massachusetts, and eventually in New Hampshire.  The strategy was to get everyone educated about the big picture and trained in interrupting the project approval process."
BEAT consulted with the Constitution pipeline fight which was about a year ahead of theirs and gathered some of their early strategies from them. That pipeline was defeated by activists demanding that New York state not grant the 401 Water Quality Certificate. Let me paint that fully.  The pipeline had all its permits in Pennsylvania in place. They were waiting to hear if all their permit applications to bring it through New York were approved, but felt so confident that while they waited for these, they felled an entire maple forest that had the audacity to grow in the pipelines' path.
Meanwhile our triumvirate strategized. They advertised a meeting around the issue at the Cummington Town Hall, and with only a Facebook page and local radio show, the Enviro Show, to promote it, they still filled the hall and had to open up the balcony.
From this event, they developed a dense network of people from very diverse backgrounds. They all wanted to keep the Berkshires as they were created, a natural masterpiece, and one that that is nurtured by renewable energy resources.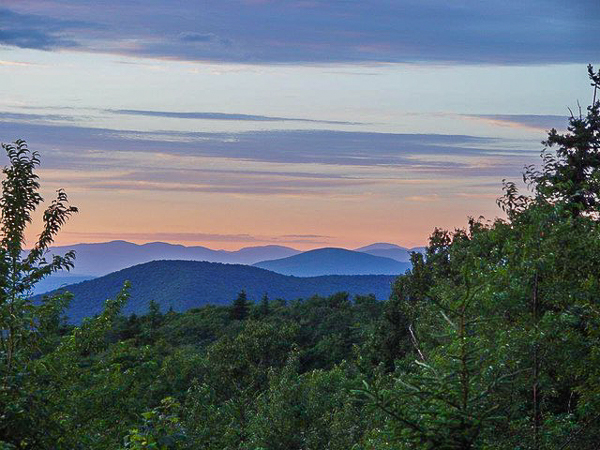 What they learned from their early meetings was that no-one wanted it, and that included not only the Berkshires but Hampshire, Franklin, Worcester, and Middlesex counties.  At this first meeting they divided up by counties and got to work. A website was developed to promote the work and keep the public informed. They gathered enough signatures to put warrant items in almost every affected town on their ballot.
"Do you want new fossil fuel infrastructure?"
They even developed a statewide petition and resolution stating why this pipeline was a bad idea and should not be built.  They found that, legally, no property owner had to give Kinder Morgan the right to survey private land.   They encouraged property owners not to allow them on their land.  This strategy was so successful that when the company wanted to survey public land in Turners Falls, and would not tell the select board what they were planning, they were denied access.  56% of the people they asked denied them survey access.  
Frustrated, the company asked the Federal Energy Regulatory Commission (FERC)—the federal agency that regulates the transmission and wholesale sale of electricity and natural gas in interstate commerce—if they could use an aerial survey. However, it's rather difficult to determine geology from a quarter mile up in the sky and FERC wouldn't accept aerial survey as a sufficient replacement for on-the-ground surveys. They tried to intimidate property owners by saying that what they would pay them was much greater than what they would receive when the state intervened and allowed them to take the land by eminent domain, when, in fact, that is the opposite of what usually happens.
Folks who were property rich, but penny poor, were tempted.  Some wanted to simply take the money and go someplace 'safe.' Rosemary would patiently explain to them that there really is no 'safe' place anymore.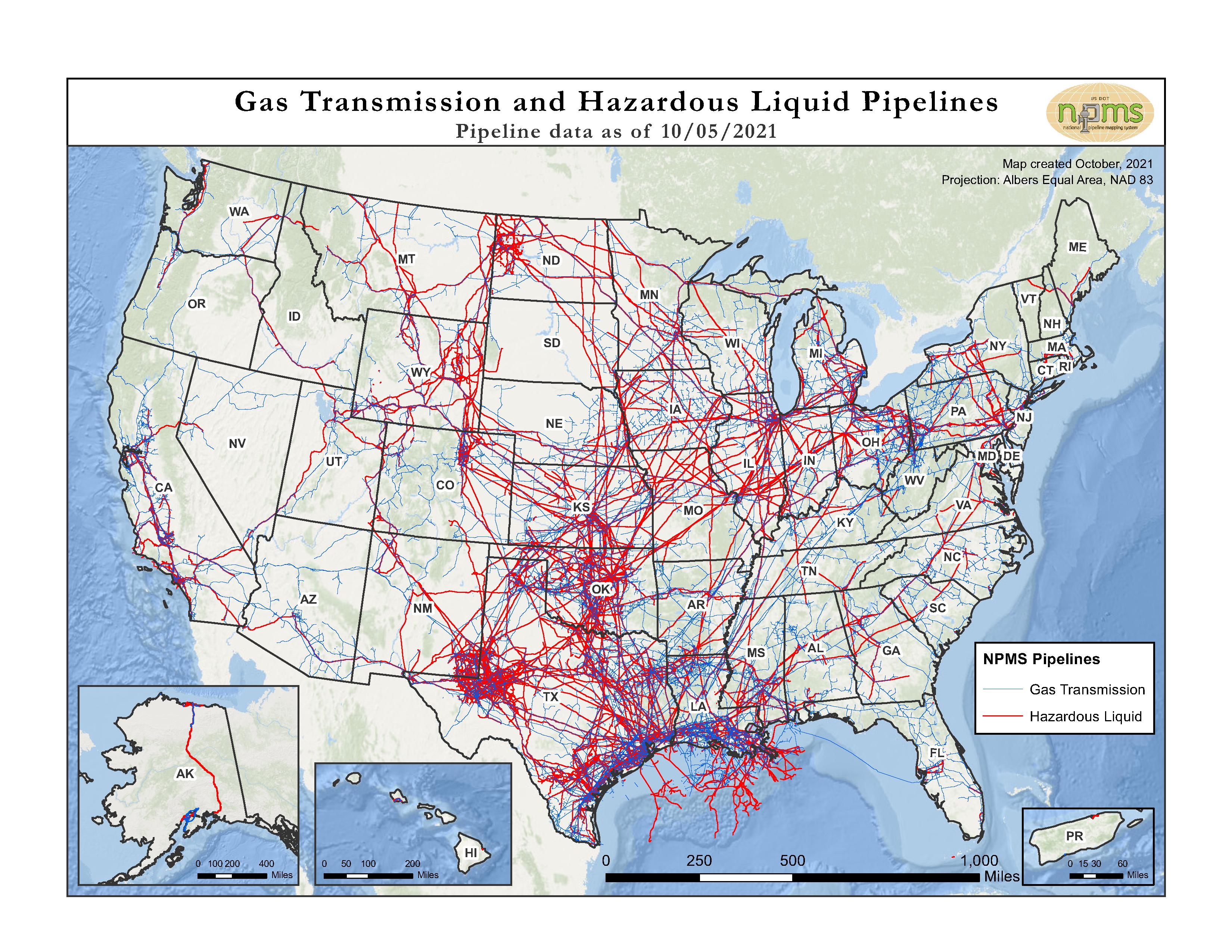 These large energy companies were putting in oil and gas pipelines everywhere, and this was the time to take a stand.  BEAT also responded by letting people know that all the pipeline people had any intention of paying for was the small swatch of their land that would house the pipeline, and, by the way, had they ever seen a gas pipe explosion that originated in one of these pipelines?  They take out everything for a quarter mile radius. [In September, 2018, the explosion of a gas line in the Merrimack Valley destroyed buildings  in an area covering about four square miles, killing two and leaving thousands without heat for months.—National Transportation Safety Board. 2019. Overpressurization of Natural Gas Distribution System, Explosions, and Fires in Merrimack Valley, Massachusetts, September 13, 2018. Pipeline Accident Report NTSB/PAR-19/02. Washington, DC.]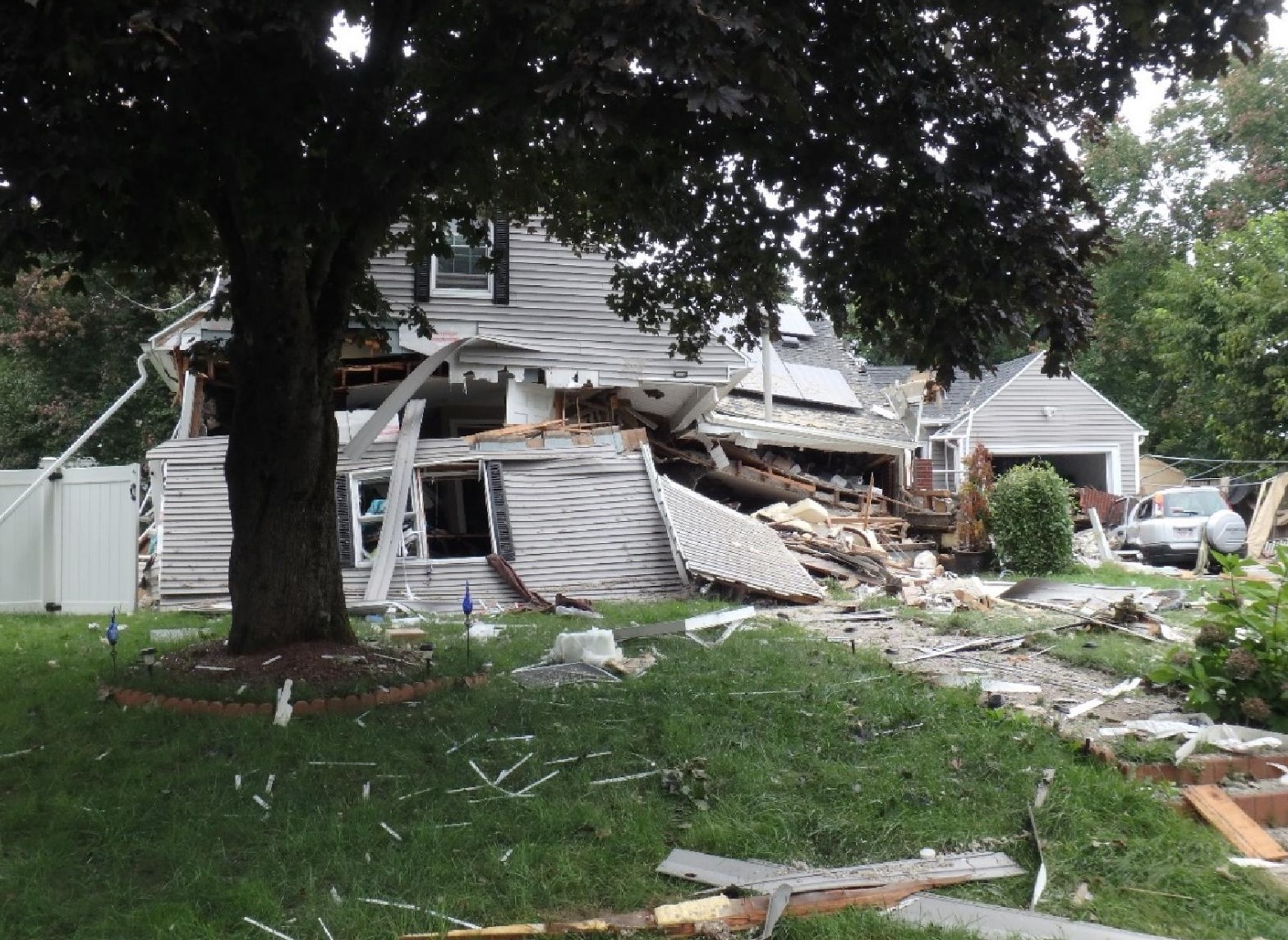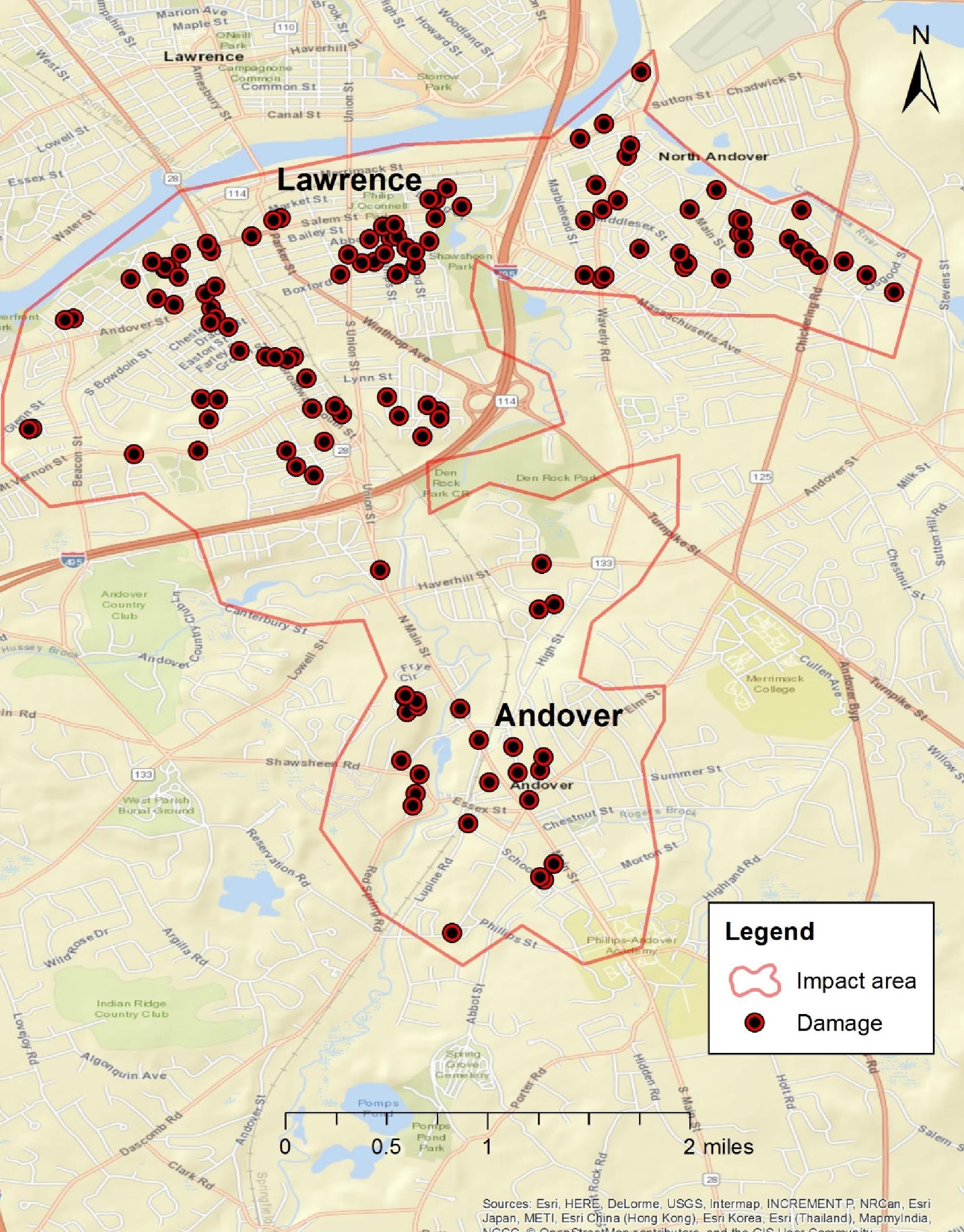 When Kinder Morgan was asked about safety protocols they proudly replied that they did train local police and firefighter as to how to respond to a gas leak or explosion.  When Jane and Rosemary researched what that training involved they discovered that it was basically,
'get the people out, cordon off the incineration zone, and call us.' 
Just in case the people in the path of this long pipeline needed more ammunition, a question was asked of company executives at a presentation in Dalton. The company had maintained that this pipeline was necessary so that the good people of the Northeast would have the energy they so desperately needed.  After some digging, it became clear that it was all for export.  So, the simple question was asked, :
"Is this all for export?"
After some dithering, the company representative responded,
"We can't discriminate who we sell to."
The people became united in their opposition to the pipeline.  
The company changed the pathway for the  pipeline, proposing to run it through southern New Hampshire.  Strategies (now available to all) were shared through NoFrackedGas and this time 90% of the property owners in question denied the company the right to survey on their land.  
The Northeast Energy Direct Pipeline died in April 2016 (RIP).  Oh yes, in 2020 New York denied the Constitution Pipeline its Water Quality Permit, and it died.
Two dragons down
This battle did not weary, but hardened the growing determination of BEAT. They would stand up against environmental degradation, and for Indigenous rights, and the viability of our climate.
"Now we're still assisting groups fighting new local projects—mostly Eversource pipelines. Those are in Westborough, Ashland and Longmeadow/Springfield. There's also the LNG facility being proposed in Charlton. We also were in the fight against the Tennessee Gas 261 Upgrade project. It was originally planned for Agawam, W. Springfield up to Northampton. The groups in the Pioneer Valley did a good job of cutting off demand for the upper valley (getting Northampton and Holyoke to say no to being customers). That upper part of the project died, but the compressor station expansion and pipeline segment in Agawam got built. We're now suing FERC for approving that project without taking climate impacts of ALL the emissions into account." 

"BEAT also consults on strategy and leverage points, or they are asked  to look into some research on what the projects entail, and how to look up regulatory documents. Katy went on to found PLAN-NE, which helps with legal strategy."
Peaker Plants are everywhere, and three are still belching particulate matter and green house gases in the Berkshires, but not if the now many members of BEAT have anything to say about it.
"The Berkshire County peakers are the first trial run. We're getting a pretty full range of strategy angles necessary to work on investor-owned (IOU) plants, and are planning along the Northeast Energy Direct pipeline battle strategy lines to get local groups fighting them all over the state, using the same model of building a toolkit for local action."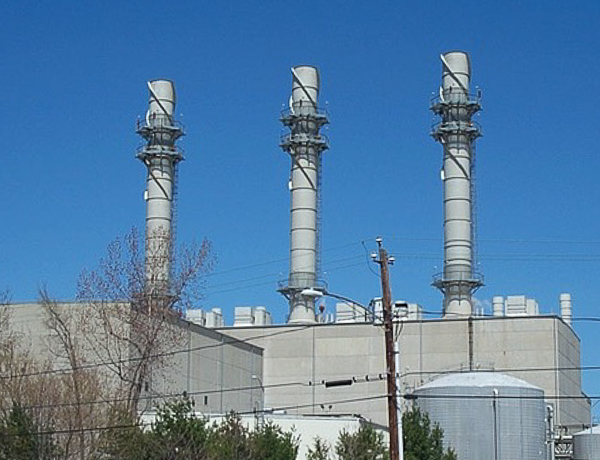 They go on to acknowledge that their ally, Massachusetts Climate Action Network (MCAN) has and continues to work successfully with municipal light departments (MLPs) throughout the state.  MCAN is coordinating the statewide campaign to end project 2015A, the peaker plant proposed for Peabody.
BEAT's strongest allies have been State Rep. Tricia Farley Bouvier, State Senator Adam Hinds, and Mayor Linda Tyer, of Pittsfield, joined by State Representatives. Paul Mark and Smitty Pignatelli; and Town Of Lee officials.
One of those three Berkshire plants was the worst, and is now the second worst greenhouse gas emitter in Berkshire County. The other two are so old, they were constructed before the Clean Air Act, and grandfathered in—so they do not have to meet clean air standards.  Their starting strategy: lower the need for peak energy. There were numerous groups now trumpeting the need to lower energy needs and enhance energy efficiency and demand response programs.  BEAT had been touting these programs for a while when Jane and Rosemary found that there was a set of programs for Peak Demand Management, whereby companies would be paid to lower their peak energy demand. Large institutions, such as colleges, factories, eateries, and grocery stores would be paid if they could reduce their peak energy use.  Nothing like an incentive! They promoted this possible perk throughout the Berkshires. Peak energy took a nose dive, and that gave them a foot in the door. Do we really need these highly polluting plants now?  They, also have, as ammunition, The Next Generation Roadmap Bill, which details how much we must reduce our carbons emissions: 
2030—50% reduction

2040—75% reduction

2050—we are at net zero
With the writing on the wall, these plant owners understand that they have little choice but to transition to clean energy, and BEAT is there to help them.  
Remember that quality of perseverance? They had to send multiple letters to just as many sources before they were able to connect with the corporate owners. Once they finally got a meeting with Chris Sherman, the Vice President of Development for Cogentrix, owner of two Berkshire peakers, they simply asked
"Do you have a plan for transition?"
Sherman actually thanked them for the nudge and promised to have both Berkshire peaker plants and one in West Springfield operational as storage and renewables by the end of 2023. The plans are nearly all drafted, bids on the conversion coming in, and he expects fossil fuel operations to cease within 7 months.  
The largest of their targeted peakers is owned by Hull Street Energy.  Finding someone to connect with at Hull Street was harder than finding a liberal at an NRA meeting, but these activists are never dissuaded. When they finally tracked down someone in Hull's administration they were invited to meet with them, sans posse, sans slide deck, sans signs and chants and community.  The meeting started like every other meeting with an energy company official saying:
"Of course, we are a for-profit business. We are in business to make money and need to do so for our investors. We see our role as a bridge fuel, supplying power when the sun doesn't shine and wind doesn't blow."     
Jane and Rosemary started to share with him the facts about the higher efficiency and lower costs of renewables. The Hull Street executives briefly tried to tout the introduction of hydrogen and biogas into the mix as a decarbonization plan, but were surprised to see Jane and Rosemary immediately shaking their heads. "No?" one of them asked somewhat timidly.
"We went on to explain that the carbon footprints for these false solutions are no better, and safety risks higher. Jane summed it up in what's now becoming our go-to point of  clarification, 'We need to stop burning stuff.'"
"After more discussion on the importance of storage, we paired them up with Clean Energy Group consultants and Strategen. Hull Street talked with them and the report back from that meeting is that they're looking to 'add a bit of storage' to their current operations as something of a trial run. Of course the point of our ask is to decarbonize, and we're continuing to push them from merely dipping their toes in the water to full on jumping into the pool of storage and clean energy like Cogentrix. We're finally having a meeting with them, and all the elected officials in a couple of weeks to see if we can push them toward eyeing full decarbonization. The VP from Cogentrix has offered to speak with them as well, and help serve as a model of a fellow businessperson who plans to survive the transition to a clean business model."
They are modeling for us all how to make friends and ally people, and companies, whenever possible.  They recently had a meeting with Hull Street, legislators and local officials. The Hull Street executives definitely seem to be doing their homework, but were not yet convinced that there is a financially viable path for them to transition. The elected officials are engaging with them to determine what regulatory, market, or possible infrastructure investments can help them and others like them complete the process. BEAT is heartened seeing the dedication of these officials in wanting a clean energy future to happen as soon as possible. Talks are continuing.
Push comes to shove
When the target will not meet, listen, and try to understand the huge changes, both here and coming, in the energy terrain, then a gentle press can become a shove.
"We also now have a date for the Department of Environmental Protection (DEP) hearing on Pittsfield Generating's Air Quality Operating Permit, December 7th, 2021. After a brief letter-writing campaign from area activists, an official at DEP asked for a call with us. In this meeting, she described the limits of what DEP can do during a permit renewal process. Basically, they can't deny a permit if the operator is within the bounds of their previous permit. Even though DEP was forced by lawsuit to come up with mandated emissions reduction levels, they've never made regulations to enforce those reductions, so they can't enforce the levels. This opens this battle up to pressuring DEP to live up to their own mandates and enact regulations that meet them, and the new demands of the Next Generation Climate Roadmap Act, now law of the land. Buckle your seatbelts … Act 3 is about to begin!"  
So, what are they up to now?
Aside from her ongoing work at BEAT, Rosemary is fulfilling a long time desire, and working with the folks who purchased the historic Old Stone Mill in Adams. Her college thesis, outlined decades ago, will not go to waste, as she is redesigning this building as a passive one.  It will become a  public space for use by the creative community, including a center for re-use of materials diverted from the waste stream; art spaces and a machine shop with equipment and tools available to those who cannot afford to fully outfit their own studios; and to provide space for community members to come together to learn and experiment in arts and technology. 
Jane remains at the helm of BEAT, who just completed the purchase of an aging church for their Environmental Leadership & Education Center. They plan to renovate it to meet the demands posed by the climate crisis by transforming it into an accessible, efficient, resilient, fossil-fuel-free, net-zero energy building for the 21st century. BEAT continues to protect the environment for wildlife with their education & outreach, stewardship, and watchdog programs all based on a sound foundation of science.
And, of course BEAT will continue to speak and act for the safety, health, and future of the people throughout the state and beyond.
When Rosemary's mother was slipping out of this world, her mind clouded by dementia, it was 2016, and Kinder Morgan had just thrown in the towel. In a moment of lucidity, she looked up at her daughter and said
"You did it kid." 
So may we all keep doing it.
---
There are two dozen peakers across the state, and there's no longer any need for us to address peak demand by burning stuff. Peak can—and is being reduced—with efficiency and demand response, and whatever peak is left can be addressed with storage from clean energy generation. Those of us battling to stop the Peabody peaker, though it is not yet in the construction phase, could take a page from the BEAT handbook.  Aim at them from multiple directions, keep the movement broad and active in its unrelenting pressure, but also offer to partner and work together towards a carbon free future.
---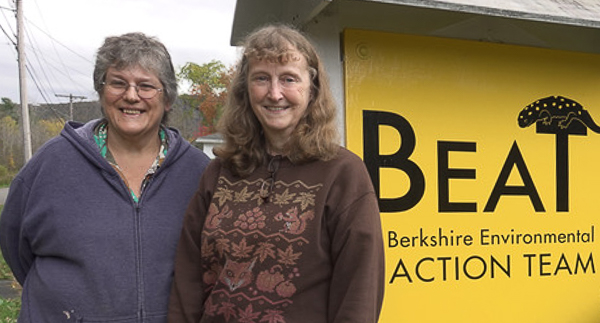 ---
Which organization has stopped not one but two potentially hazardous gas pipelines from running through the hill towns and the Berkshires, and then demonstrated to the folks of New Hampshire how they could do the same?
A: NRA
B: NGI (Natural Gas Intelligence)
C: BEAT (Berkshire Environmental Action Team)
D:  GCC (the Global Climate Coalition: an industry lobbying group)
E:  D.K.
And the answer is...C: BEAT  But you knew that!
---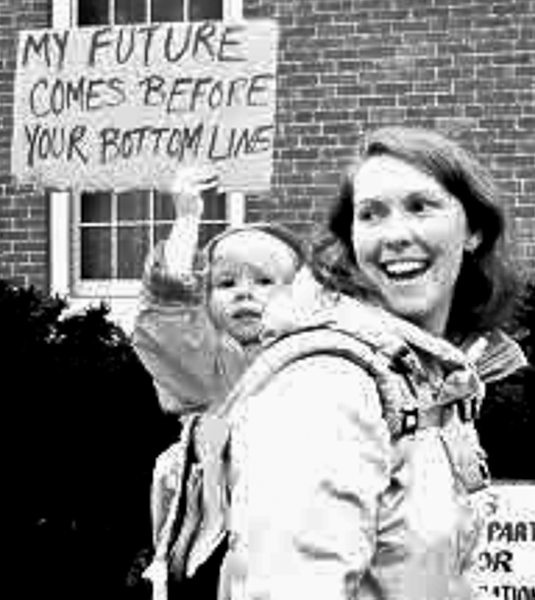 ---
Portraits of Rosemary Wessel and Jane Winn, courtesy, Ben Hillman, a filmmaker, designer, author and illustrator.
Photos courtesy Rosemary Wessel and BEAT.
Map and photo of destruction in Merrimack Valley disaster, NTSB report.
Map of gas transmission lines, US Energy Mapping System.
Natural gas pipelines in Massachusetts, Source: U.S. Energy Information Administration (updated August 12, 2021).
---
About Judith Black, storyteller and writer
Contact: storiesalive@gmail.com  Please do visit my storytelling web site: www.storiesalive.com and watch my Ted Talk: An Antidote to Despair-Storytelling and the Climate Crisis 
---