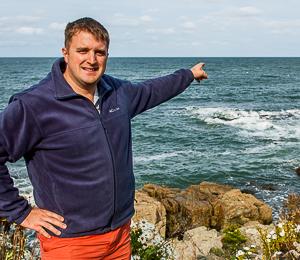 Story, Judith Black & Photography, Jerry Halberstadt
---
"I had no intention of running for the Hull Light Board,"
said light Commissioner, Jacob (Jake) Vaillancourt, who beat the incumbent by over 200 votes. But, once you get him talking, it's easy to understand how this young man with a remarkably facile mind and ability to circle issues from multiple perspectives eventually saw this role, not as an end game, but a piece of the new energy puzzle that might just keep Hull, and much of our coastline above water.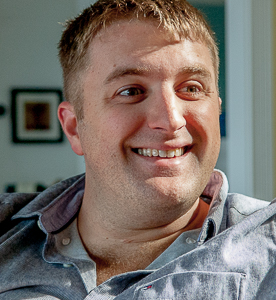 At 33 years old, Jake has accomplished more than most of us dream of doing in a lifetime. Emerging from a family of five children, his siblings were all in the family business of insurance brokers and financial consultants. Jake was the first to attend college, and he set his unique path early on.  
"I wanted to do something that was 'real,' and not just move money around.  Money is a human construct. So, I asked myself, what can I authentically contribute that will add to our earth's healing?"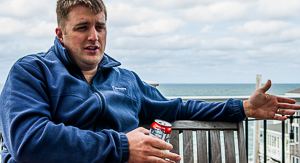 He saw beyond the job description to the deep changes that could be effected through his chosen profession of operations engineering, studied at UMASS Dartmouth. He was drawn to solving the issue of optimizing industrial on-site, energy.  He saw that for every pound of produced product, up to 10 pounds of waste were created. That was the industry norm, and nothing he could glibly swallow as the price of doing business.
"We had 25, 30 truckloads a day, 360 days a year going into a landfill. Each truckload was 44,000 pounds, and all of that was being landfilled or incinerated. I knew we could do better."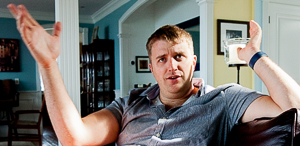 "I was profoundly drawn to the Global Reporting Initiative (GRI) that developed sustainability reporting standards with the highest level of transparency for organizational impacts on the economy, environment, and people. If you can't measure something, you can't determine if you have improved it."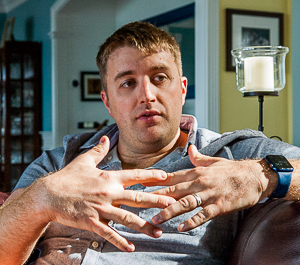 It was while he still attended UMASS Dartmouth that Jake was asked to participate in a radio show dedicated to the concept of zero industrial waste and energy optimization.  
It was on that radio show that the budding young college student met Calvin Wohlert, a highly experienced engineer who was considered one of the top industrial energy savings experts in the entire world. Evidently, Calvin knew talent when he saw it. Jake was thinking about not only efficiency, but creating a new industry from that gargantuan waste stream that most manufacturers dumped or incinerated. This infinite supply loop could not only keep five billion pounds annually out of landfills and incinerators, but could be used for new, necessary products. 
"Today some of that waste is being converted into a high performance, completely recyclable, abrasive." 
With Calvin's encouragement and support Jake created the company,  Waste-Hub. "What is your waste stream and what can it become?" And Jake is a partner in 10X Engineered Materials, a company that manufactures a high performance abrasive from industrial byproducts.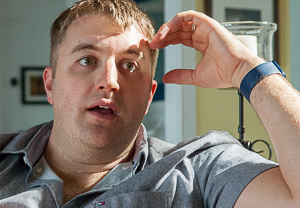 This story is no fairy tale, and wishing didn't make it happen. Often Jake had to contact potential clients for over two years before they'd even give him a hearing, and that was only the beginning. Exploring each company's waste stream and finding ways to convert that into needed products is a long, individualized process, and one he revels in.
In 2019 he went, more out of curiosity than an intent to join, to a meeting of the Hull Clean Energy Climate Action Committee. When he introduced himself to a local and vocal activist, Judeth Van Hamm, Judeth turned to him and challenged,
"What does transforming industrial waste have to do with clean energy." 
With his answer, "Everything," Jake did not slide, or tiny step it toward town activism. He leapt.  
As a systemic thinker he understood that policy trumps individual behavior change, and if he wanted to motivate that change, he needed to step up. He now serves on the Hull Clean Energy Climate Action Committee, is chair of the committee, and ran for and won a position on the town's municipal light board. He thought not only about transforming Hull to 100% renewable energy, but considered how this could benefit all local populations. Jake's vision is to improve energy independence and reliability by producing electricity locally through renewable resources.
Jake's vision spoke  to  conservatives who like the idea of independence. It spoke to workers seeking skilled, local jobs. It spoke to elder  residential ratepayers who need to budget for their energy needs in seasonal fluctuating markets. And he definitely spoke to environmental and climate advocates by promoting free energy audits, more transparency into the municipal light plant organization, and his deep commitment to moving towards 100% renewables. With this diverse population, he truly understood that for change to be sustainable, you must begin where people are.
Jake won big.
When asked about the Peabody peaker plant that Hull had bought into well before Jake's tenure on the board, he was clear and honest.  
"We knew in 2008, when Massachusetts passed its first big climate bill, that a facility like this would become a stranded asset."
A stranded asset is something — a piece of equipment or a fossil fuel energy plant — that once had value or produced income but no longer does, usually due to some kind of external change, including changes in technology, markets and societal habits.
Many people are wringing their hands over the money that has already been invested into this project.
"If we put a price on carbon and all the destruction it causes, then it makes swallowing the upfront money that has been put into this plan negligible."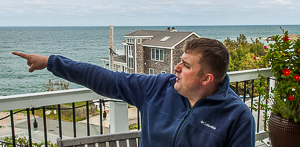 He shares that Mass Municipal Wholesale Electric Company (MMWEC), the creators of 2015A, is not an omnipotent creator of energy for municipal light departments.  Hull, and all the state municipal light plants, MLPs or MUNIs, have the option of allowing their contracts with this organization to run out, so that they can create contracts with other companies that share their vision. He also notes that their dire warnings of rolling brown and blackouts is simply fear mongering. 
Jake hopes this project will pivot to battery storage, but is quite willing to cut ties with MMWEC and their idea of a fossil fueled Massachusetts.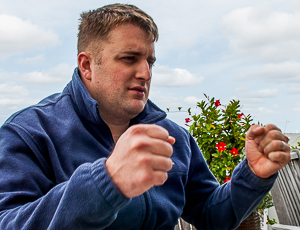 In August, 2020, Hull experienced a three day power outage. Jake's short term fix was to rent diesel powered generators, which, did indeed, keep the lights on until the problem was addressed. Evidently, people were frantic to find a solution, but Jake understood that this was a very short term fix.
"We must invest in new transmission wires, support the off-shore wind projects that could offer us more energy than we need, and bring money into the town by selling the surplus energy production. We must convert our heating, cooling and transportation systems to electricity generated by these turbines."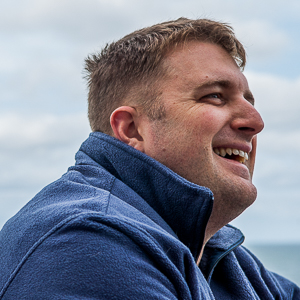 He wants to educate the population about the long-term negative impacts of our present system, and show how renewables are best for your personal health, planetary health, and pocket book.
He spoke of how galvanized the town became when the power outage began and he reflects:
"Imagine if we address the long term issues with this same sense of urgency?"
I want Jake Vaillancourt's intelligence, industry, and urgency to infuse us all.
---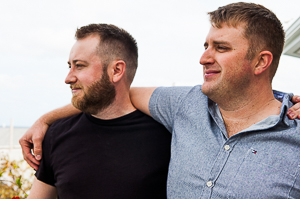 ---
About Judith Black, storyteller and writer
Contact: storiesalive@gmail.com  Please do visit my storytelling web site: www.storiesalive.com and watch my Ted Talk: An Antidote to Despair-Storytelling and the Climate Crisis 
---