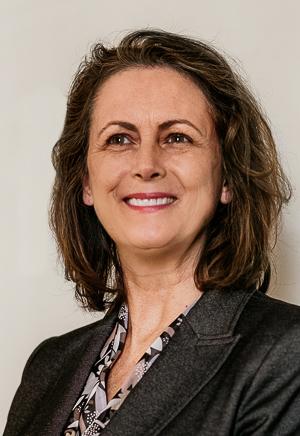 Guest Post by Tracy Valletti
I am running for Commissioner of the PMLP because I'm concerned about the health and future of our city and am against the proposed fossil fuel peaker project. We need a commissioner who will lead with a vision aligned with the residents and city departments to maintain and improve our quality of life. The negative health and climate effects of a polluting plant in our city and our world are real. I can no longer stand by as these warnings are ignored. I will advocate for investments in renewable energy sources that keep our communities clean and affordable. I will engage the residents to come together as a community to create a future that is clean, affordable, and accessible to all. And, while the peaker plant isn't the only reason I'm running, it does perfectly encapsulate the biggest issue this city is facing in moving forward.
I am completely against building a fossil fuel power plant. Burning fossil fuels is dangerous to our health and environment and people who live in the area have an increased risk of respiratory illnesses. This project is moving us backwards in terms of global climate initiatives. Frankly, I'm surprised this was approved not only because of the obvious dangerous environmental impact but because no health and environmental impact study was performed on behalf of those who live here. It sits right on the Waters River and this project comes on the heels of Salem and the North Shore residents fighting to take the Salem coal plant down. We need to be aligned with the state's decarbonization goals defined in the Climate Roadmap law and according to studies these goals will be impossible to meet if we are still operating these types of plants and the peaker plant will then become a stranded asset.
The transparency and communication practices of the Peabody Municipal Light Plant (PMLP) need improvement. There were no publicly posted meeting minutes for the last 6 years since the peaker project began except when, under public pressure, they recently voted to post them online. I think the public and I are on the same page on how we would rate their transparency.
As Light Commissioner, I will advocate that PMLP be the catalyst for a new Peabody master plan that will engage the city, its departments, and its residents to strategically address a vision that not only aligns with the legal requirements recently put forth in the Massachusetts Climate Road Map law, but also addresses economic development, zoning and the city's future. To fully satisfy trust and transparency, I would like to set clear goals by further clarifying solid public awareness, engagement, participation, and activity goals with feedback mechanisms in order to ensure future success. 
My vision of the future of the energy grid in Peabody and in the Northeast is to advocate for renewable microgrids in new developments, for existing structures and for those that are undergoing significant renovations. I'd like to help lead PMLP in partnership with the city on championing environmentally friendly initiatives for individuals and companies to realize and benefit from savings, not only from our Net Metering Policy but additional incentives such as tax credits, equipment sales tax exemptions, and property tax exemptions. I would advocate to further educate the public, both residential and commercial users, on these environmental initiatives including demand reduction strategies that will help to minimize grid loads and reduce fuel importation. Massachusetts is one of the highest importers of energy and in order to change that, we need to start locally so we can all enjoy a healthy local and global environment. 
In order to reduce and meet peak demand, I would advocate intensifying demand reduction strategies (DRS) and behavior change education. It will take concerted efforts to implement and manage this but we have the ability to influence energy demands that can immediately impact usage with little cost by simple strategies such as turning off computers and lights when not in use. 
One demand reduction strategy is peak distribution scheduling consisting of educating and advocating for commercial owners to automate building systems to run at off peak times or alternating their cycles to alternate the load effect. This is but one demand reduction strategy that could impact significant peak reduction and it's just scratching the surface of the impact that could be made.
By making small changes we can become energy resilient and influence the overall demands on our system and as a new voice on the board I'd like a broader public campaign encompassing these messages.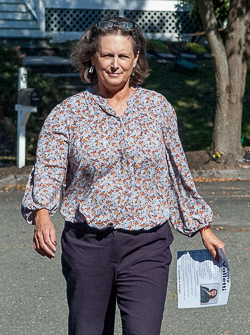 ---
Tracy M. Valletti, MS, is the Owner/Managing Partner Northeast Care Management and Consultants, LLC; Candidate for Peabody Municipal Light Plant Commissioner; and Member, Breathe Clean North Shore.