Children holding sign, LLuveia and Amaya Luz Segura-Leigh
---
Credo of the hunger strikers
Do we want a livable planet for ourselves, our children and grandchildren?

 This peaker plant, built, would be another nail in the coffin of a livable future. This peaker plant stopped is the beginning of a swift transition to a better tomorrow.

 In our society, it appears that power and profit are more important than people.

Government has failed us.

Business has failed us.

Industry has failed us.

We are left with each other.

We must be the change.
---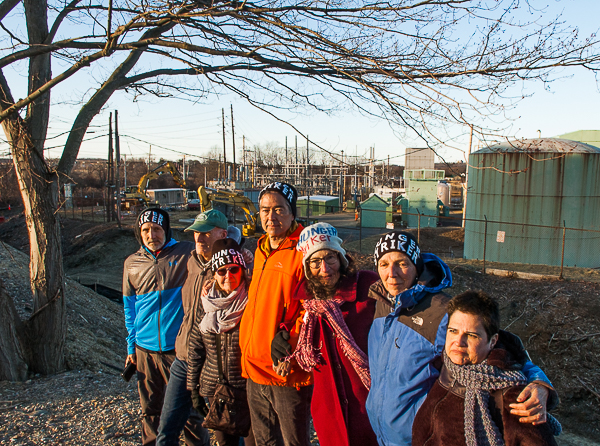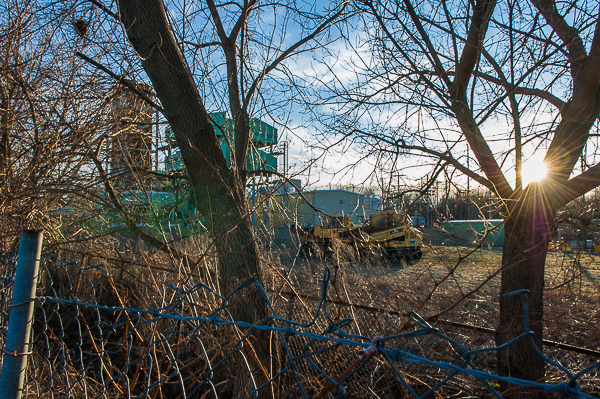 ---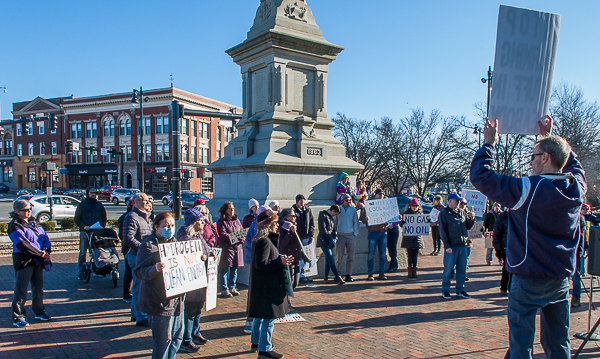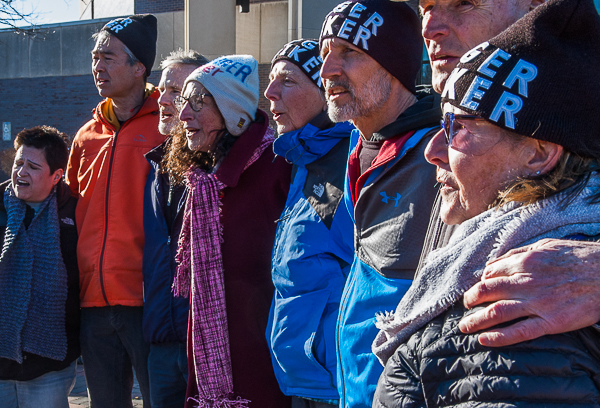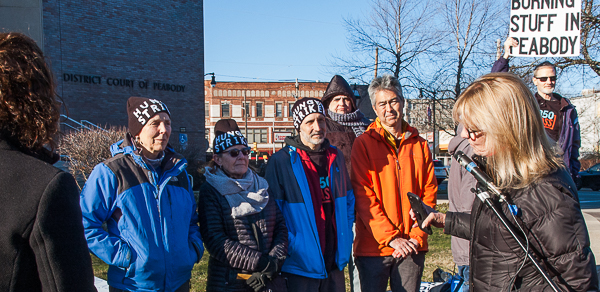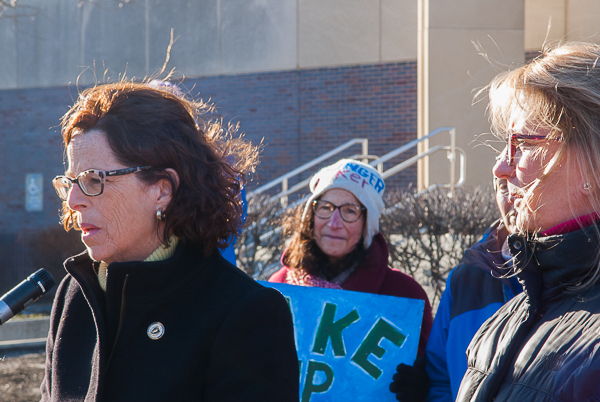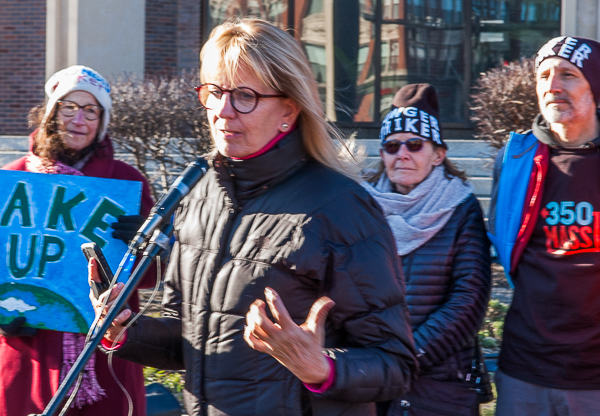 "I was honored to join Representative Sally Kerans, Breathe Clean North Shore, MCAN, and many community members about the environmental and health impacts the peaker plant would have on our communities," said Senator Joan B. Lovely (D-Salem). "Thank you to the six brave individuals who participated in a hunger strike to protect our health and our environment. I look forward to continuing to work together to safeguard the well-being of our residents across the North Shore."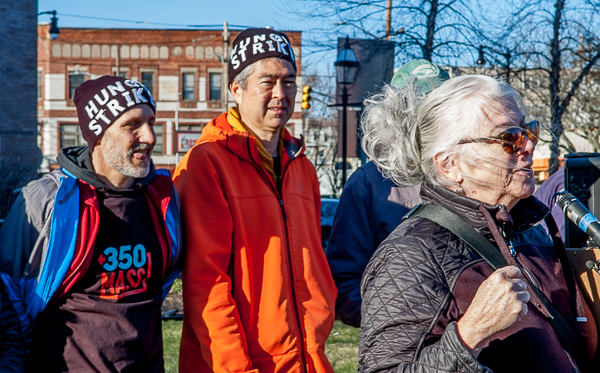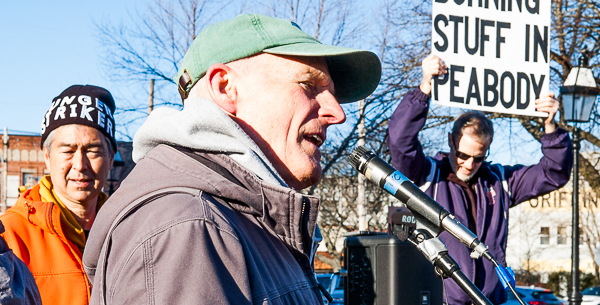 One blue sky above us, one ocean lapping all our shore
One earth so green and round, who could ask for more?
And because I love you I'll give it one more try
To show my rainbow race, it's too soon to die.—Pete Seeger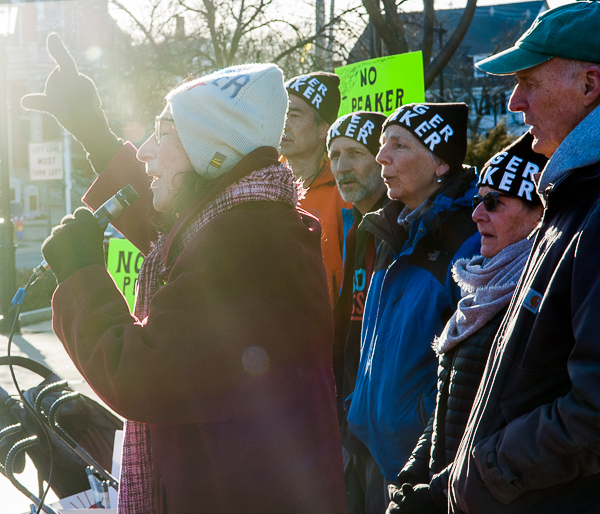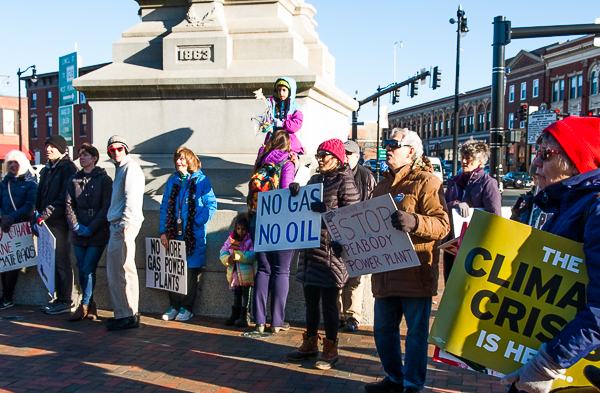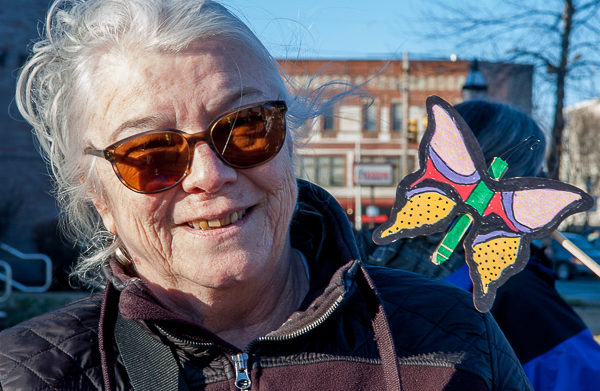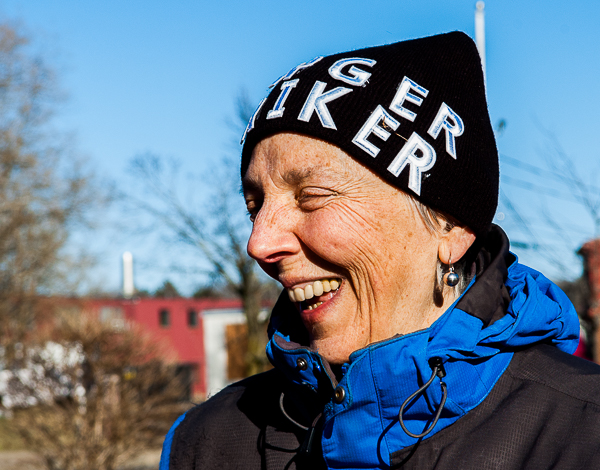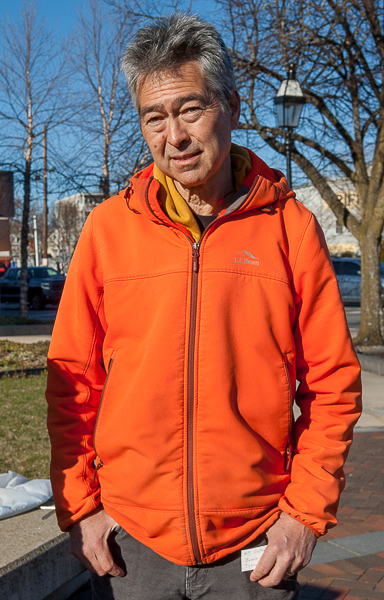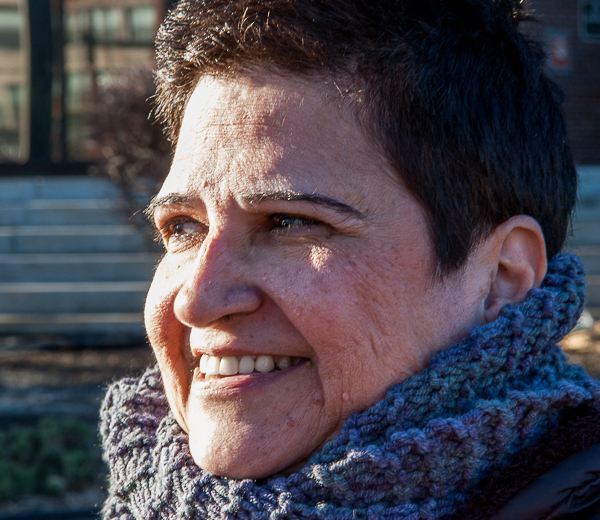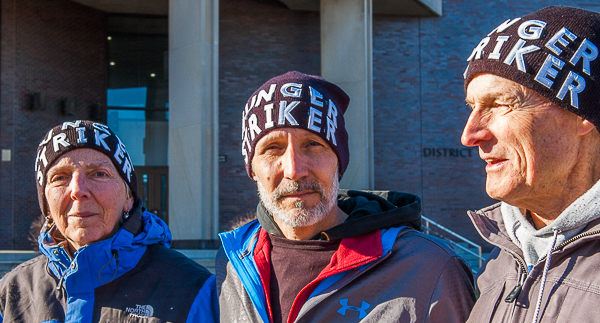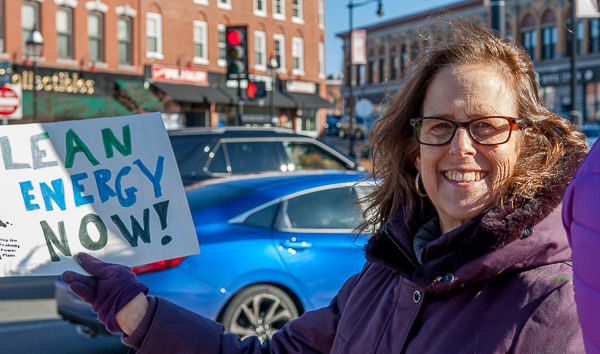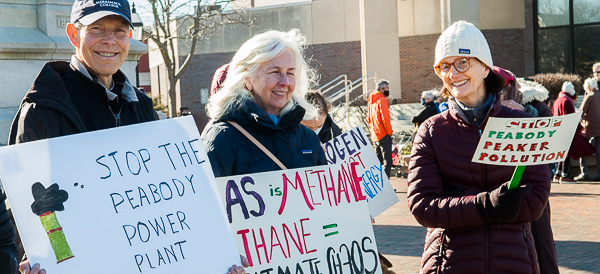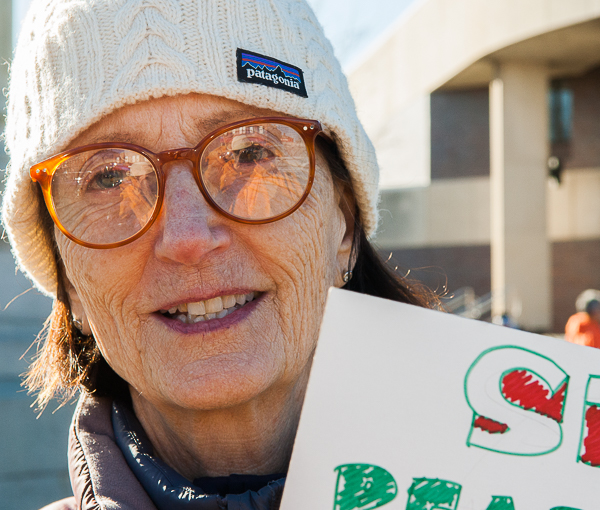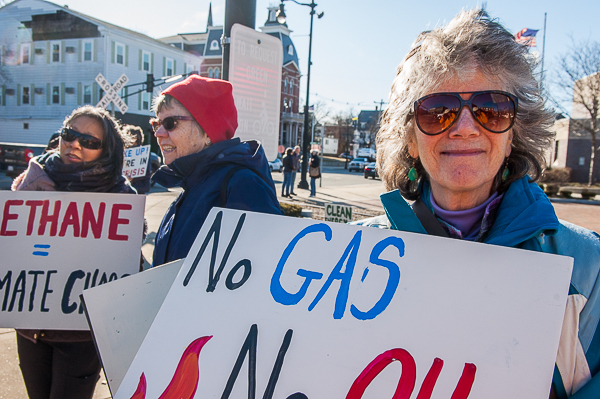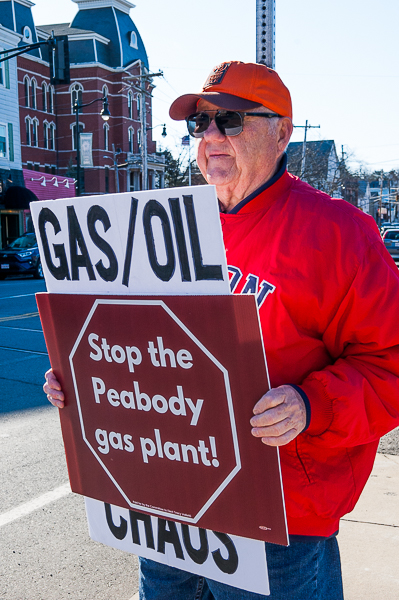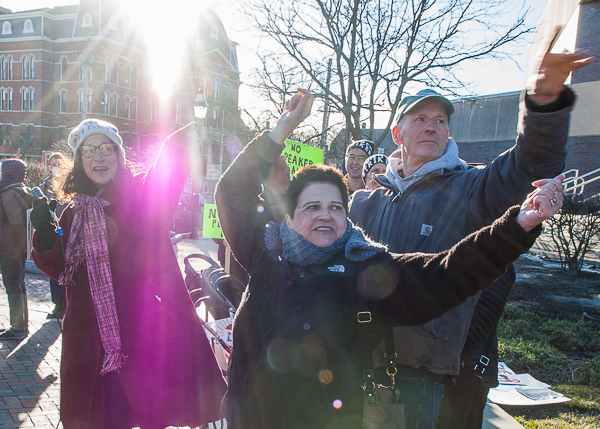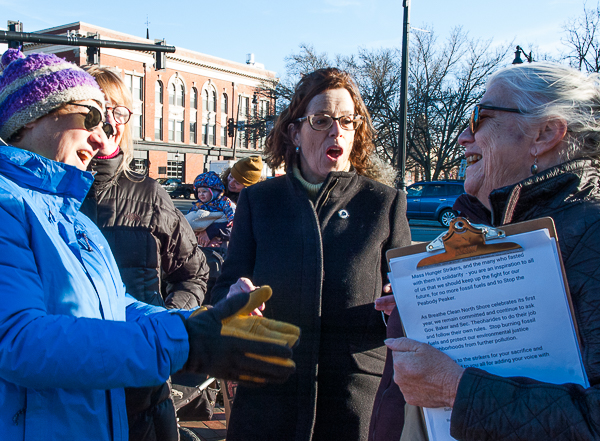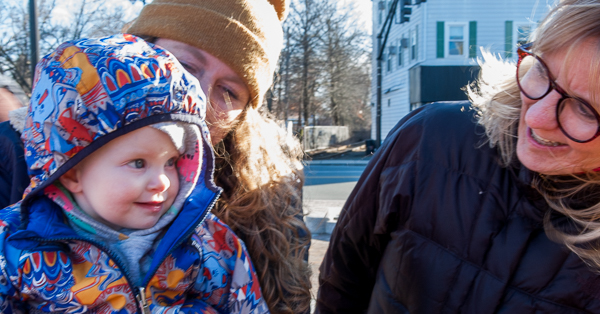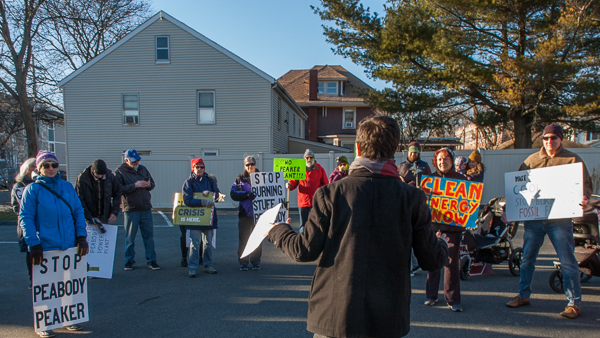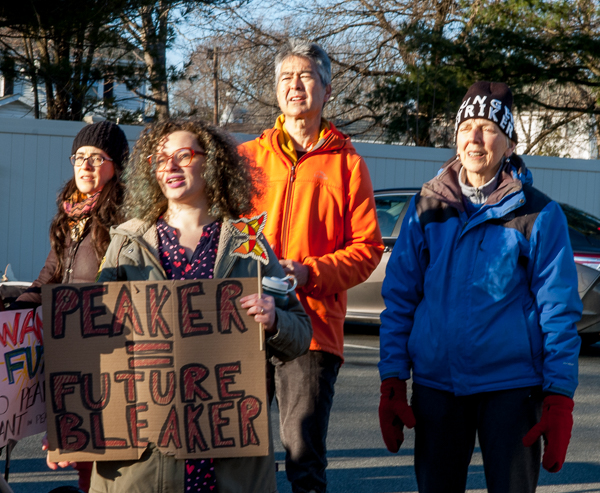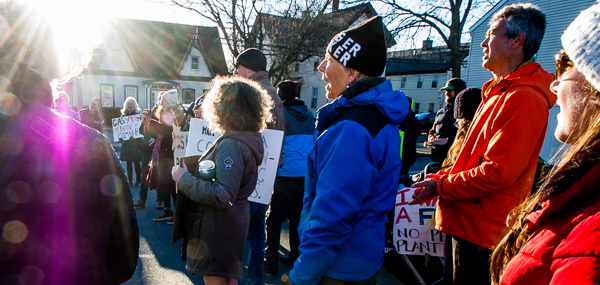 ---
Report from Fasting for a Future
We are six activists who have been #FastingforaFuture; we chose to end our hunger strike last evening [March 22, 2022] in its eighth day, and enjoyed a celebratory dinner.

We are so grateful for the tremendous support we received. The media gave us great publicity. We have set elected officials in motion, and feel we have accomplished our goals. There is tremendous energy out there, people are more aware, agencies are on notice, and we want to be around to keep things rolling.

First up: Help us by calling Governor Baker and demanding impact studies be done for the Peabody Peaker. More on Facebook #FastingforaFuture.

Highlights from Our Hunger Strike

The support from across the state has been tremendous. 80 people fasted from food or fossil fuels for various lengths of time and took other symbolic actions in solidarity with us. People have called the Governor to request his intervention. Standouts in various towns have been visible and well attended. Press have been present at almost all events and have written articles about the issues, often on the front page. Radio and TV hosts and podcasters have featured us: and a documentary filmmaker accompanied our tour. This visibility has helped educate the public at large and grow our movement to Stop the Peabody Peaker and build a livable climate for all.

Elected officials have voiced support, appeared at our events, held a meeting with the Massachusetts Environmental Policy Act (MEPA) Office to discuss concerns about the Peabody Peaker, and requested a meeting with Secretary Theaharides. Since one of our primary demands was for the Secretary to conduct the required Community Health Impact Assessment and Environmental Impact Review, health and safety studies on the plant, we are deeply heartened and await outcomes.

Using the money saved on food not eaten, $1,000 was donated to World Central Kitchen to feed people in Ukraine.

With such support, we feel the best decision is to break our fast, recover, and get back to work. The issues have been well publicized and many more people are aware of the specific concerns about the Peabody plant as well as the urgency of stopping the burning of fossil fuels. There is clearly energy and willingness to be channeled into pushing for the needed changes: We look forward to helping make that happen.

Please keep following us on Facebook #FastingforaFuture. We have many tales from the road to share.
---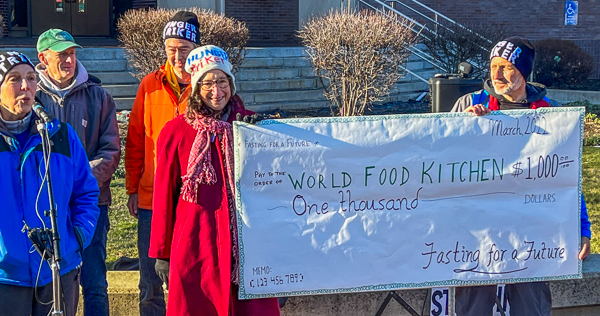 ---
 

One blue sky above us, one ocean lapping all our shore
One earth so green and round, who could ask for more?
And because I love you I'll give it one more try
To show my rainbow race, it's too soon to die.—Pete Seeger
---
Credo and statement of Fasting for a Future by Judith Black and Robert Bonney
Photo essay 2022 Jerry Halberstadt
---