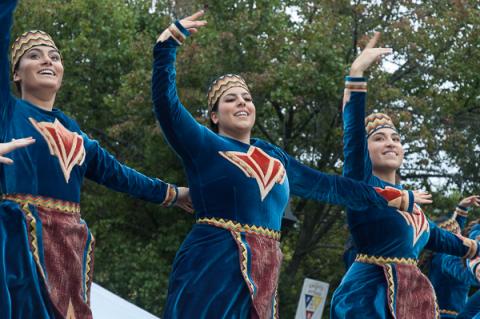 Founded by Mayor Peter A. Torigian in 1983, the International Festival was designed to honor and bring together the many diverse ethnic and religious segments of Peabody. Today, the festival demonstrates the strength and vibrancy of the many old and new groups that live and strive for a better life in Peabody. 
Our efforts to educate and empower people to deal with pollution, public health concerns, and the climate crisis by shifting from fossil fuels to clean renewables will build on the strength and wisdom of all Peabody residents.
The International Festival is the largest festival of its kind and the signature event in Peabody for over 35 years. Dozens of civic organizations, nonprofits, local businesses, cultural groups, crafters and artisans line Downtown Peabody with delicious food and artwork inspired from places all around the world. 
Mrs. Jacqueline Torigian continues to inspire our people, as she did on September 11, 2022 by honoring the work of the staff at the Peter A. Torigian Council on Aging.