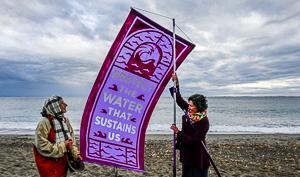 GreenFaith, a grassroots, multi-faith, international organization working for climate justice held gatherings on Sunday, November 13, where climate activists recognized the mourning, grief, anger and sense of loss they experience because of the destruction unleashed by global warming.
A small band of people of faith gathered at Devereux Beach in Marblehead on Sunday in Marblehead, while others gathered in Worcester where they are urging the city to ban new fossil fuel connections in new construction, and others came together in Bow, NH where the last coal-burning power plant stands.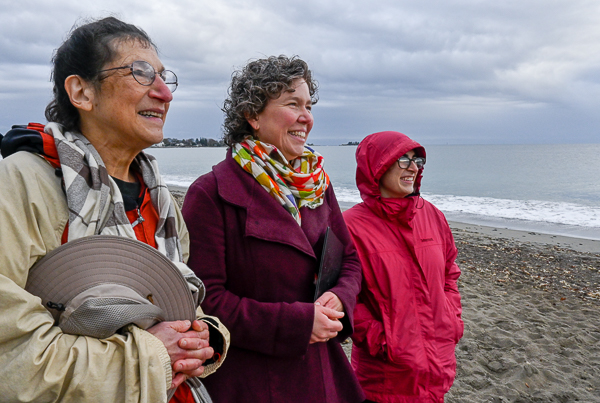 At Devereux Beach, the dark sky and light rain gradually gave way to clearing and brightness. Reverend Kendra Ford led participants in the process of openly admitting their feelings of grief and seeing that mourning for loss is painful because of love.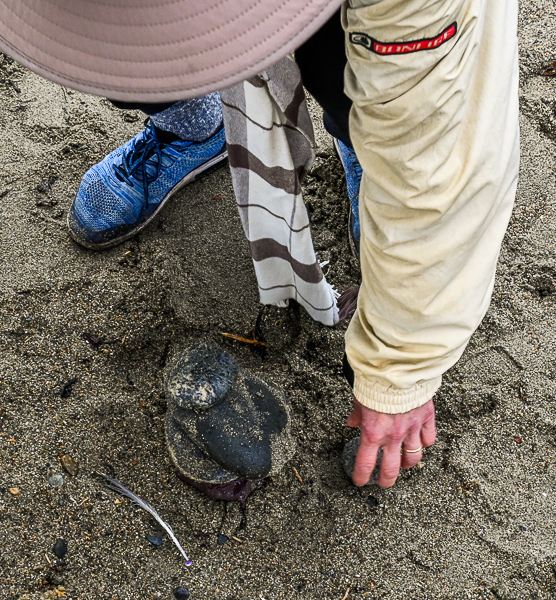 They gathered stones from the beach to create a marker for their common anguish for the future of their children, grandchildren, and the natural world of which we are a part.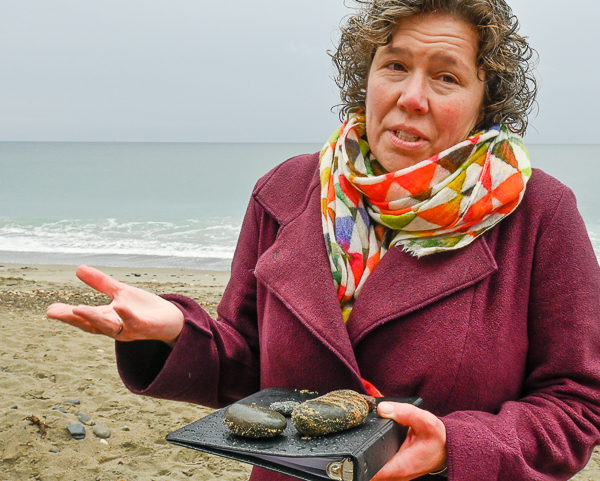 They raised banners proclaiming their mission. And without words, echoing Moses, they spoke: "Let those who are for life, stand with us."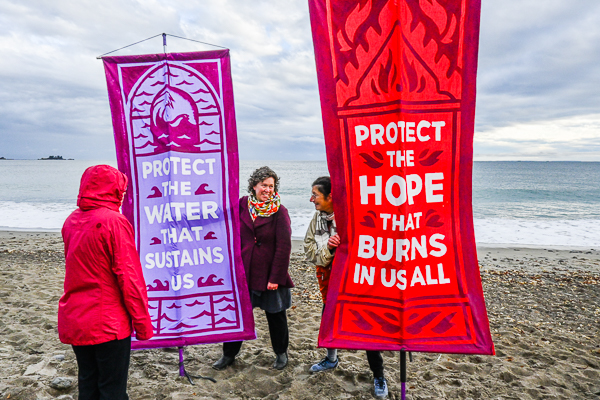 Rev. Kendra Ford, the organizer of the events, said, "By taking time to notice the losses and the fear, we have more strength and resilience. We must make a big push for dramatic change, we need to be resilient and creative."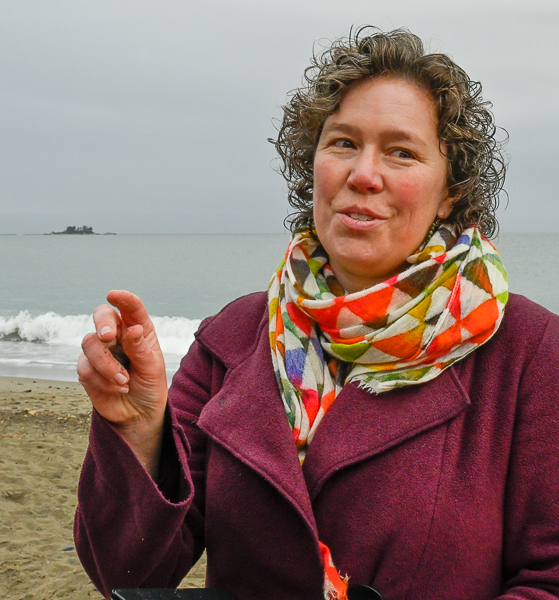 GreenFaith organized actions around the world in the weeks leading up to COP27. Some gatherings targeted banks like Chase and investment firms like BlackRock and in Uganda and Tanzania, the protests centered on the East Africa pipeline.
These gatherings in Massachusetts and New Hampshire were created to provide folks doing climate change work to have a place to honor the grief of the work and a place to gather up hope together.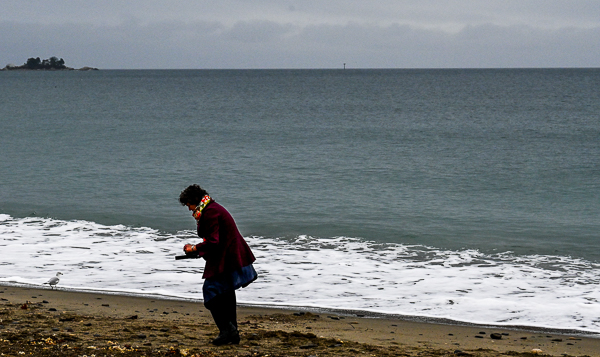 These gatherings are linked to GreenFaith's international call for:
(1) An immediate end to new fossil fuel projects and deforestation
(2) A rapid transition to 100% renewables and a fair phase-out of fossil fuels
(3) A commitment to a just transition for impacted workers and climate-vulnerable communities
The gatherings displayed banners that were part of a large GreenFaith protest in New York City at Black Rock investments. The banners were visual reminders that a majority of the population believes that we need to take action on climate change.
---
Further information can be found at GreenFaith.org or by contacting Rev. Kendra Ford at kford@uuma.org or 603.431.6675  She describes herself as a "passionate climate activist, poet, mother of a child who continuously asks, 'How do you know that?'" 
Rev Ford for 21 years served a Unitarian Universalist Congregation in Exeter, NH; was a climate organizer for GreenFaith; and today, November 14, 2022, began work as a climate organizer for 350 New Hampshire. 
---