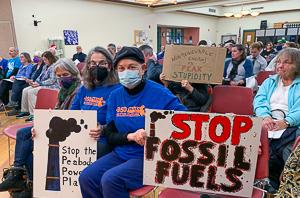 Photo Courtesy MCAN
Thank you for the opportunity to comment tonight. My name is Mireille Bejjani and I am the co-executive director of Slingshot, a regional nonprofit that works alongside communities most impacted by environmental threats to take aim at polluters and build community power. I have been supporting Breathe Clean North Shore in their campaign against this peaker plant for almost 2 years.
In the last few years, Massachusetts has passed 2 significant pieces of legislation that have overhauled our state's considerations for and protections of environmental justice communities. It is a fact that, had Project 2015A (or as we call it, the Peabody Peaker) been proposed this year, or even last year, it would have gone through a drastically different regulatory process—one that would have been more thorough, more transparent, and more cognizant of cumulative impact. It still baffles me that the state is allowing MMWEC to proceed with a project that our laws now acknowledge is harmful to our most vulnerable communities, particularly when we have better alternatives.
But that's not why we're here tonight, I know. Within the context of emissions monitoring, I want to return to the point of cumulative impact. This facility is being built on the same site as two existing peaking power plants—two plants that have been polluting surrounding neighborhoods for decades with serious impacts. Preliminary studies have shown that census tracts around the Waters River site have significantly higher levels of pulmonary disease, cardiac issues, cancer, and other illnesses than other parts of the city and the state. This new facility cannot be considered in a vacuum: it will be piling on top of existing emissions and generations of environmental racism and harm.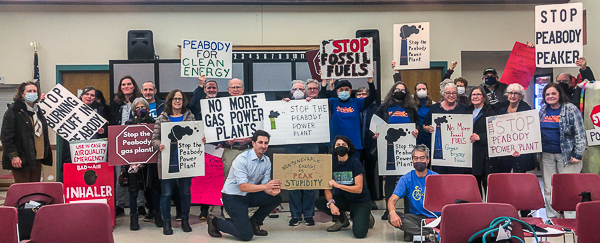 For these reasons, I ask you to require increased monitoring of the two existing facilities, in addition to the carbon dioxide emissions monitored at 2015A. Residents of Peabody and Danvers deserve to know what is being spewed into their air. As residents of Springfield have been saying for years, "we breathe what you burn."
Speaking of Springfield—I want to commend the Department on the revocation of the air permit for the Palmer biomass plant last year. That decision, and the more recent upholding of the decision, clearly note that "more recent societal context and heightened focus on Environmental Justice are relevant to this matter," referring to the 2021 climate law and updated policies. Stephanie Cooper from the DEP said that Mass DEP has taken steps "to ensure both that people living in Environmental Justice communities have a genuine opportunity to participate in decision-making impacting their health and environment, and that the environmental burdens on these communities are considered."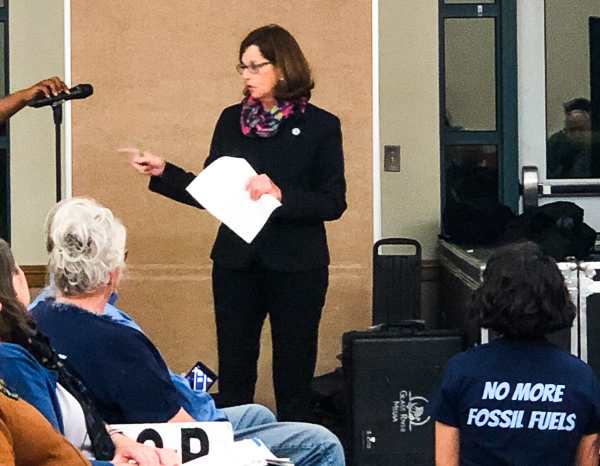 Tonight's hearing is a significant step toward the former adjustment, creating space for public input, and for that we are tremendously grateful. Now we ask that you stand by the latter statement, and exercise the full extent of your power to protect Peabody, Danvers, and residents across the Commonwealth. Staying within the confines of precedent and checkboxes required by law is not enough—we are in unprecedented times, and we need you to be leaders. Please
carry out a full community health impact assessment for this project

ensure that the two existing peakers are closed to minimize cumulative impact

require increased monitoring of ALL facilities at the Waters River site
Thank you for your time. 
---
RELATED
Sharon Cameron, Peabody Director of Public Health, Seeks Environmental and Health Reports  
Smoller Demands Response To All The Pollution Impacting All The Communities 
Bejjani Urges Comprehensive Monitoring, Protection of Health, Closing Peakers